Meinl Cymbals at the Drumeo Festival
The first ever Drumeo Drum Festival took place on February 21st and 22nd 2020 in Vancouver Canada. It was great to see our drum community get together once again and celebrate drumming and music on these two days. Thank you all for attending, and a big shout-out to Jared, Dave, Kyle, and everyone else at Drumeo and the entire crew for an incredible festival debut.
Meinl Cymbals artists on the line-up included Chris Coleman, Anika Nilles, Benny Greb's Moving Parts, and Ghost-Note featuring Robert 'Sput' Searight & Nate Werth.
Chris Coleman
16" Classics Custom Dark China
13" Byzance Vintage Pure Hats
15" Byzance Brilliant Thin Crash
18" Byzance Brilliant Medium Thin Crash
10" Byzance Dual Splash
21" Byzance Dark Ride
20" Byzance Brilliant Medium Crash
12" Classics Custom Dark Trash Stack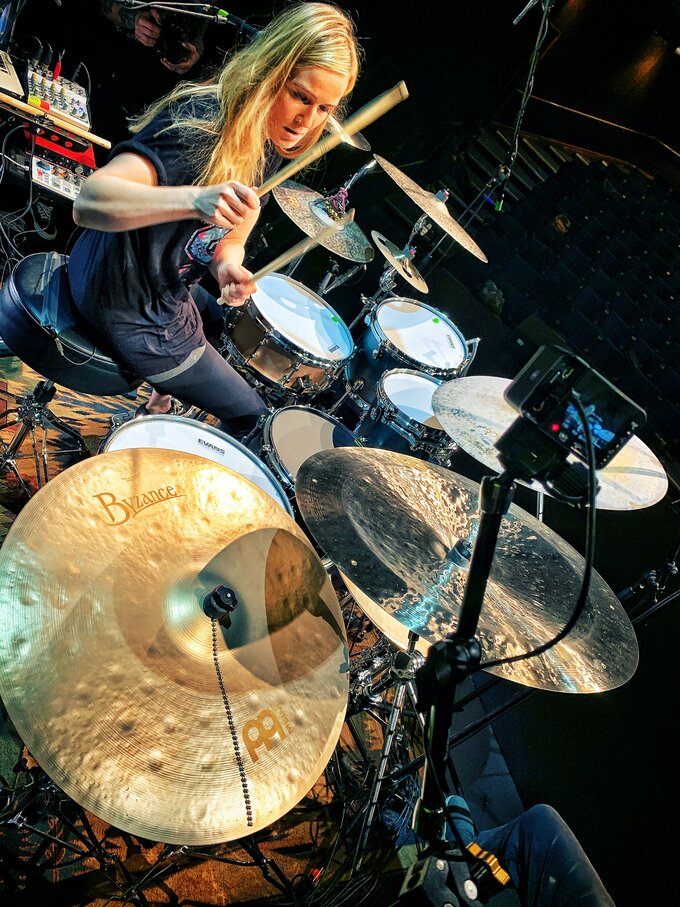 Anika Nilles
18" Byzance Jazz Thin Crash
15" Byzance Extra Dry Medium Thin Hihat
20" Byzance Extra Dry Thin Crash
10" Byzance Trash Splash (bottom)
06" Byzance Splash (top)
22" Vintage Pure Light Ride
18" Deep Hats
22" Byzance Jazz China Ride
22" Byzance Vintage Crash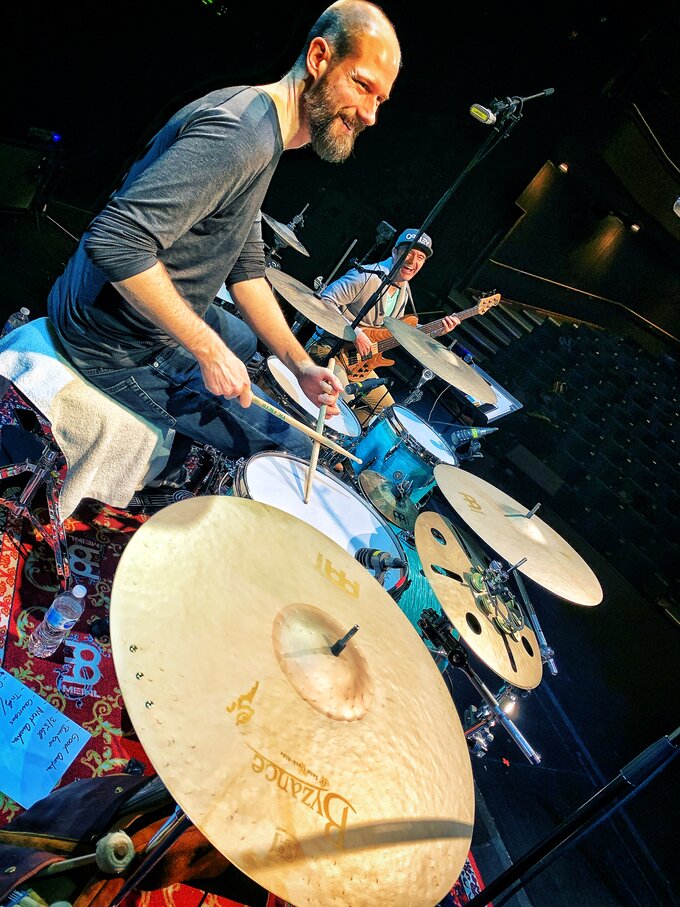 Benny Greb
08" Crasher Hats
14" Byzance Sand Hats
18" Byzance Sand Thin Crash
20" Byzance Sand Ride
08" Crasher Hats
16" Byzance Trash Crash (top & bottom)
22" Byzance Crash-Ride
Meinl Percussion Artist Series Hihat Tambourine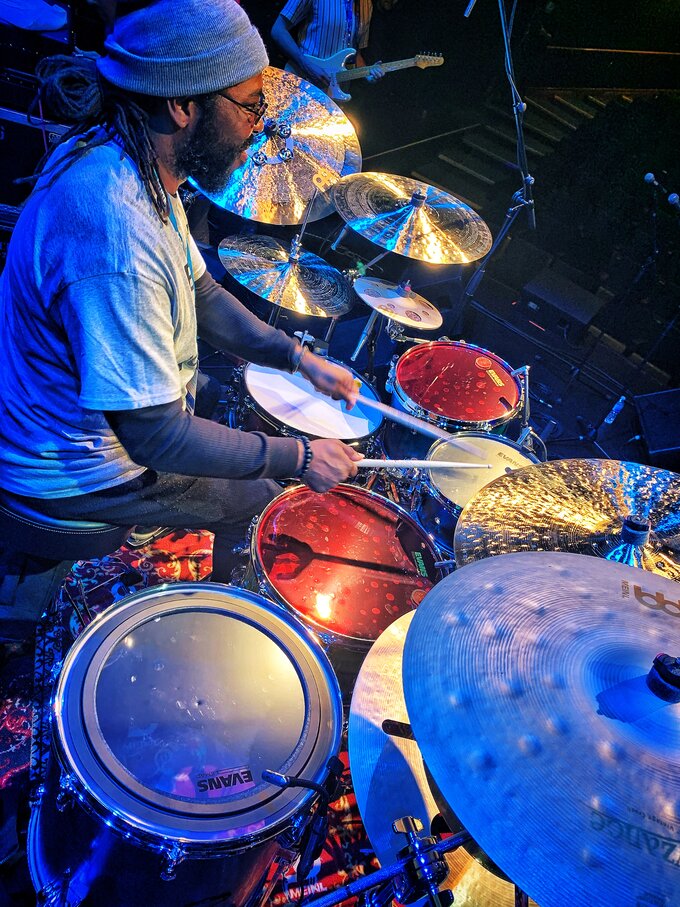 robert "Sput" searight
22" Byzance Tradition Flat Ride
15" Byzance Foundry Reserve Hihats
18" Byzance Foundry Reserve Crash
10" Byzance Extra Dry Splash (bottom)
10" Byzance Vintage Splash (top)
22" Byzance Foundry Reserve Light Ride
20" Byzance Trash Crash (bottom)
12" Classics Custom Splash (top)
20" Byzance Vintage Crash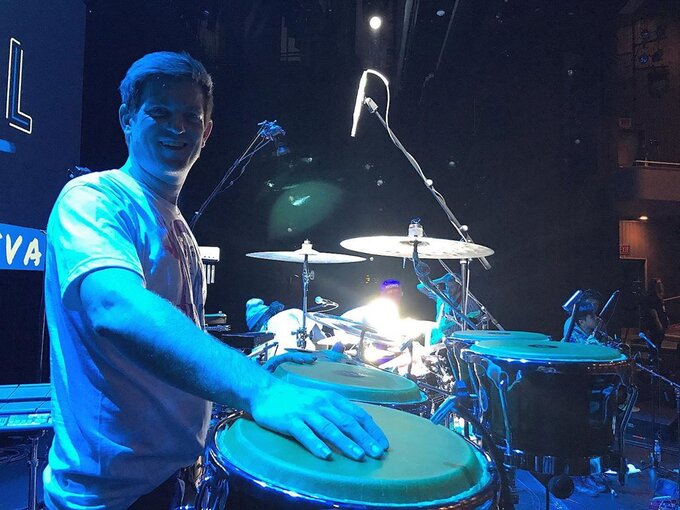 Nate Werth
18" Byzance Sand Medium Thin Crash
18" Byzance Dual Crash
16" Soundcaster Crash
14" Xtreme Stack (bottom)
16" Byzance Trash Crash (top)
10" Soundcaster Custom China (bottom)
10" Classics Custom Trash Splash (top)