Meinl cymbals ... inspire!
ABOUT MEINL CYMBALS
One of the great things about being a drummer is the opportunity to be different...to be yourself. When you listen to all the greats, they're not like everybody else. They're themselves. We like that.
Today it is difficult to be totally original or 100% unique, but that does not mean you must be like all the others. At MEINL we do our own thing. That's just who we are. And we like to think you want to be who you are, too. There's a freedom that comes with that.
Maybe you know that we are also drummers?
So when we say MEINL is "By drummers, for drummers", we mean it. We are also always looking to create new things for drummers and better ways to do that, so there is a lot of innovation in what we do and how we do it. As you will see on the following pages, MEINL innovations aren't limited to just designing new cymbals. No, they extend to how those cymbals are made, the fact that we are the first to use four types of bronze and that we also offer such a wide variety of traditional and modern sounds. Of course we respect tradition, but really, the future is where we are going.
But the greatest thing for all of us at MEINL is the friendships we share with drummers, and the trust they put in us.
To us, that is our greatest achievement to date. Possibly all of this makes MEINL that little bit different. But then like you we are musicians, and musicians are not like everybody else.
IDEOLOGY
Drummers continually tell us how they become inspired by playing MEINL cymbals. They are inspired by the new sounds that they hear and feel, which at the same time hones and shapes their personal drum style. This is the biggest compliment for us, as well as the driving force behind all our activities! It encourages us to develop new sounds and to push our creativity farther forward.
From drummers for drummers!
Experienced and motivated individuals, who are all drummers themselves, form our executive and creative team. This team plans all of our activities, manages our promotional campaigns and creates inspiring cymbal sounds. Some of our top artists take part in this process also. We are proud to say that we are drummers first!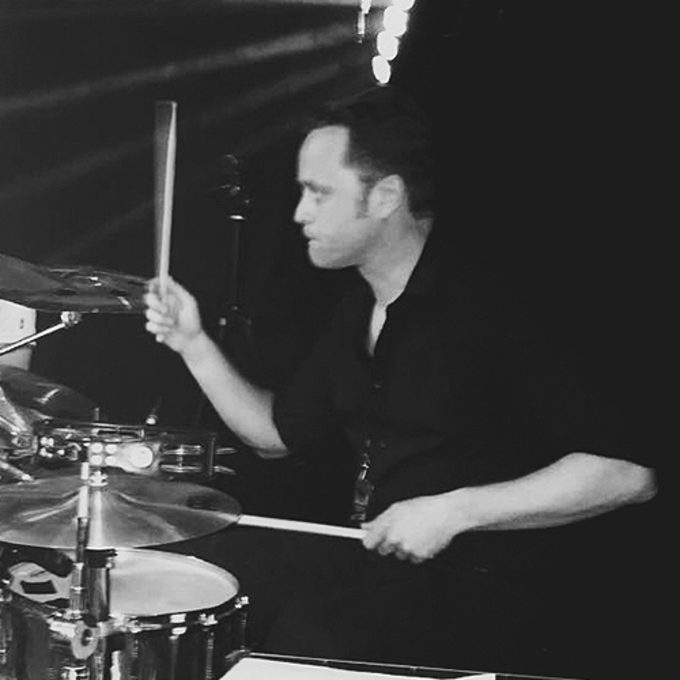 Stefan Müller
Cymbal Factory Manager & Cymbal Product Manager
And Know-How
Only MEINL uses 6 different alloys for crafting cymbals, which is more than any other cymbal maker is using today. Because of that, we are able to offer the widest selection of basic cymbal sound characteristics available. Striving for the realization of any possible sound idea makes it necessary to have this diversity, the background in and knowledge of all those different materials.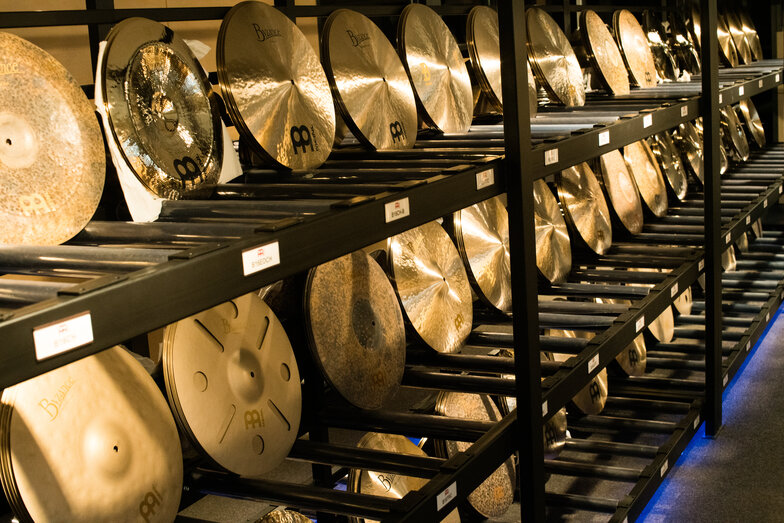 Constantly trained and highly qualified employees master all challenges within our production team. Most of them are drummers themselves! And if someone is not and starts working for us, we pay for the drum lessons. They know why they are doing what they do, and don't consider it just another 9 to 5 job. It's that dedication which makes the difference you can hear!
ABOUT MEINL
Meinl company is a family-owned manufacturer and distributor of musical instruments based in Gutenstetten, Germany. The brand portfolio of Meinl comprises Meinl Cymbals, Meinl Percussion, Nino Percussion, Meinl Sonic Energy, Meinl Stick & Brush and Ortega Guitars.