34.13 square feet of glue
Your tempo and a well-performing rug set the foundation
Here are a few of our favorite remedies for "drum creep." The drummer who ties a rope around his or her throne to their bass drum spurs (gets the job done, but...awkward). How about the drummer turned craftsman who nails a two-by-four in front of the kick (venue managers LOVE this, plus 3" nails are great to store in your gig bag).
Okay, this one might have been a stretch, but it's been done. Here's the most relatable. When you try to pull back your hihat and kick in the middle of a song without losing the beat because that random rug you found was made for the still life of a coffee table.
Your drums are FULL of energy when you play. Just look at The hardware innovations meant to keep them still. Spurs that could cut glass, heavy-duty double braced stands—the list goes on.
But having the most rock solid pedals or durable stands won't add up unless you plant them firmly in a rug designed specifically for them.
It started with size
It's a pain when one leg of your throne hangs off the back of a rug—a communal pet peeve most of us drummers have dealt with. Having everything positioned on the same surface keeps you balanced and focused.
At 6.5' long x 5.25' wide, we designed the Meinl Drum Rug to accommodate any number of full sized kit arrangements
AND your throne to keep you centered and ready to play.
Dig in
That thrift store rug is probably going to feel like ice or rip apart in no time. Meinl Drum Rugs are made to grip spurs and stands with an ultra-durable, tightly woven fabric that's also made to weather the onslaught of heavy-duty hardware.
The Meinl Drum Rug is ideal for any drum kit or percussion setup and is great for guitarists too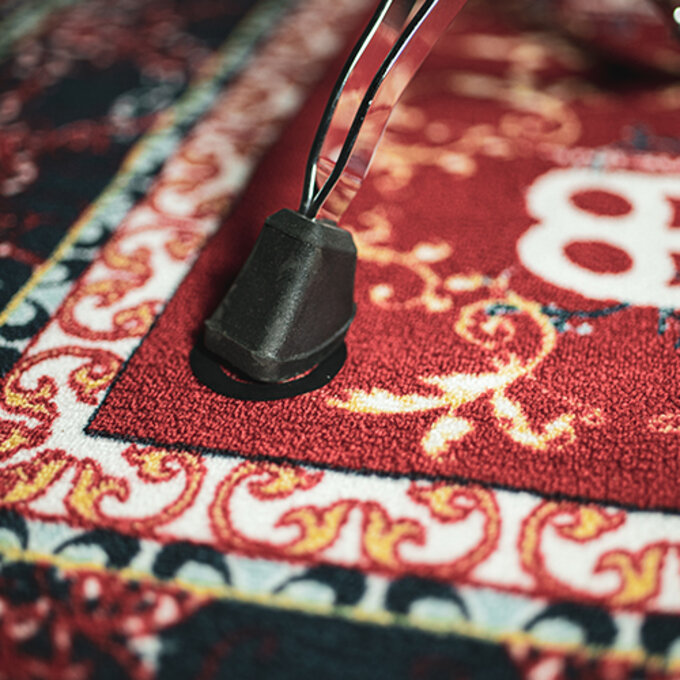 An emergency brake for hardware
The top of the rug is made with a super durable and densely spun fabric that your stands can grip onto and your spurs can dig down into.
This material is made to stop drum creep in its tracks so you can have a playing experience with less distraction over gear positioning.
An oriental finish gives your setup an elegant look (before you cover it in stick shavings, right)? Vacuum not included.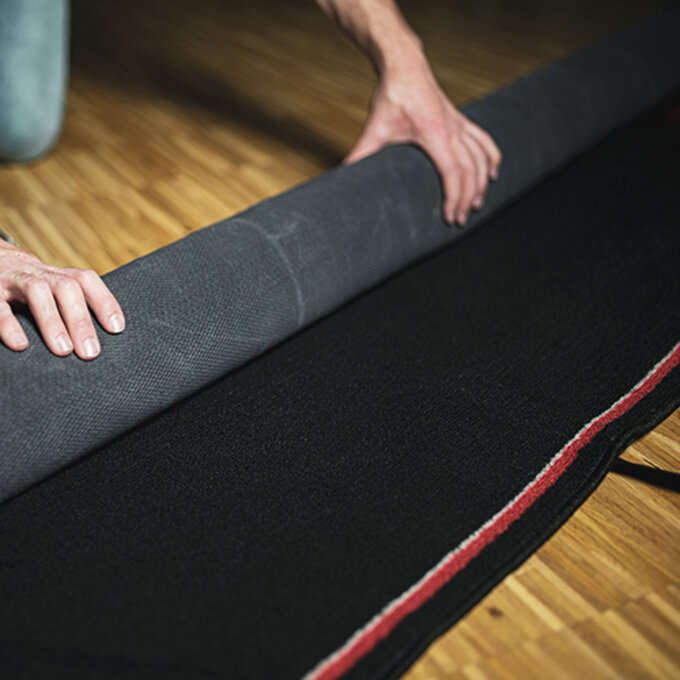 Rolls out easily and grips any surface
Another huge component of a solid drum rug is one that stays put as you play on low friction flooring like hardwood or linoleum.
Rolling this rug out, you'll notice its thick rubber underside. This keeps the whole rug stable on virtually any type of floor material while protecting sensitive surfaces from your kick drum spurs.
The Meinl Drum Rug is equipped with a hook and loop strap to keep it neatly rolled up in the back of your vehicle. Includes travel bag.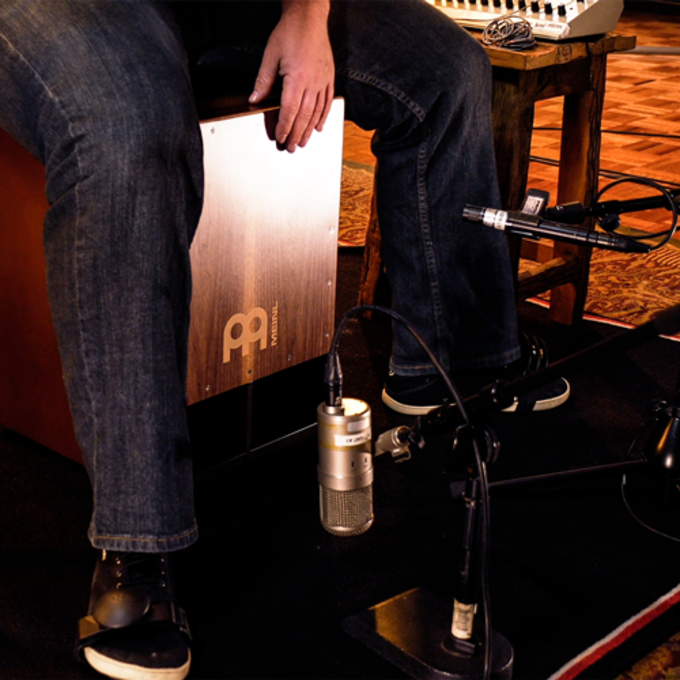 Lay out the Meinl Drum Rug under your drum kit or percussion setup. This rug looks great and functions perfectly with a cajon, congas, bongos or djembe.
Guitarists can also benefit from this rug. Its non-slip top and bottom is perfect for pedal boards and stomp boxes, plus you have plenty of room for mic stands and amps while also standing and moving around.