Adding Accessories to your Setup
Drummers are always looking to expand and enhance their sound. One easy way to do that is by using the drummer accessories Meinl offers.
Whether you are looking for a simple way to change your tone or want to build layers of complex sound into your kit, Meinl has many options to explore below.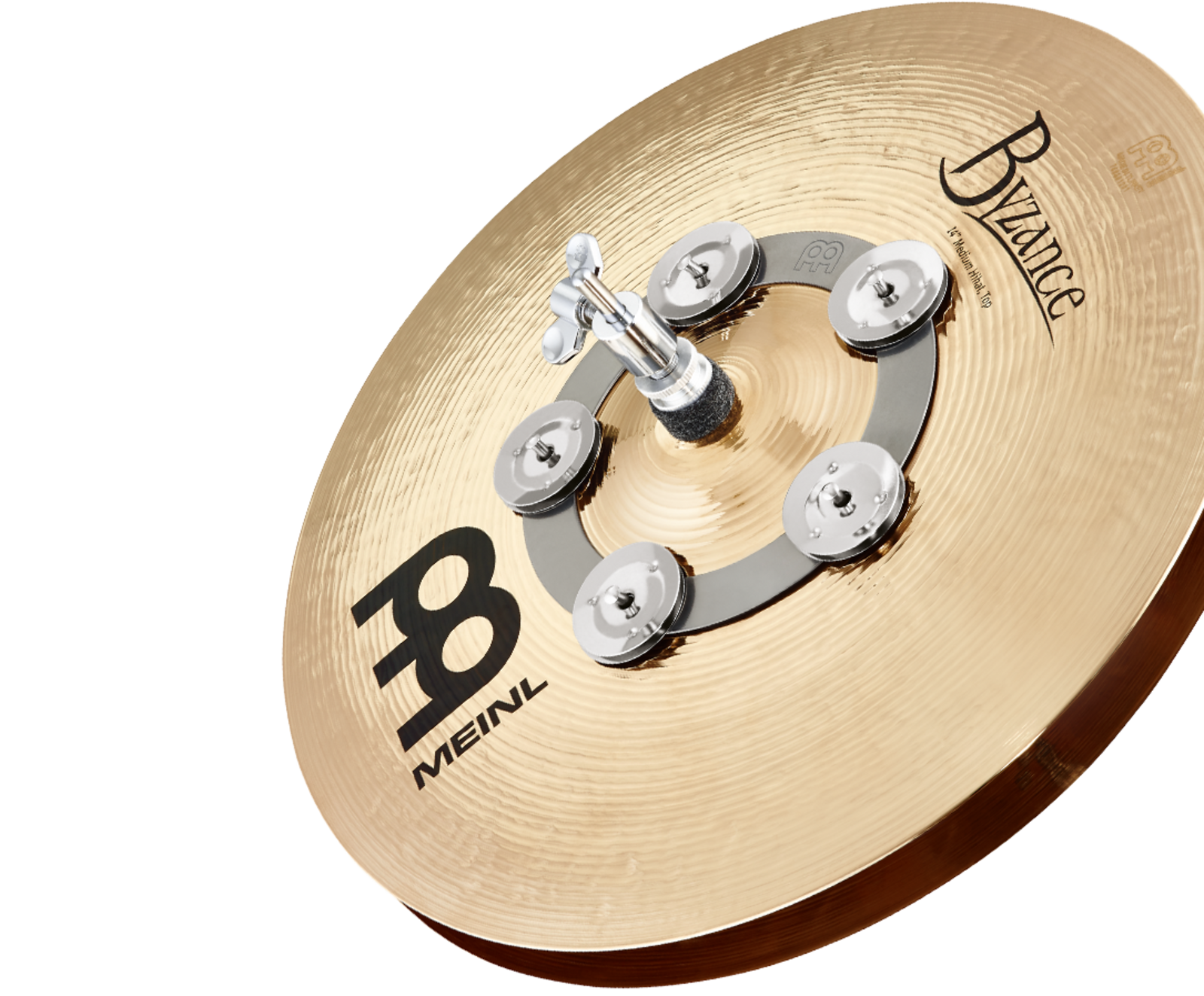 BY FAR OUR MOST POPULAR ACCESSORY FOR DRUMMERS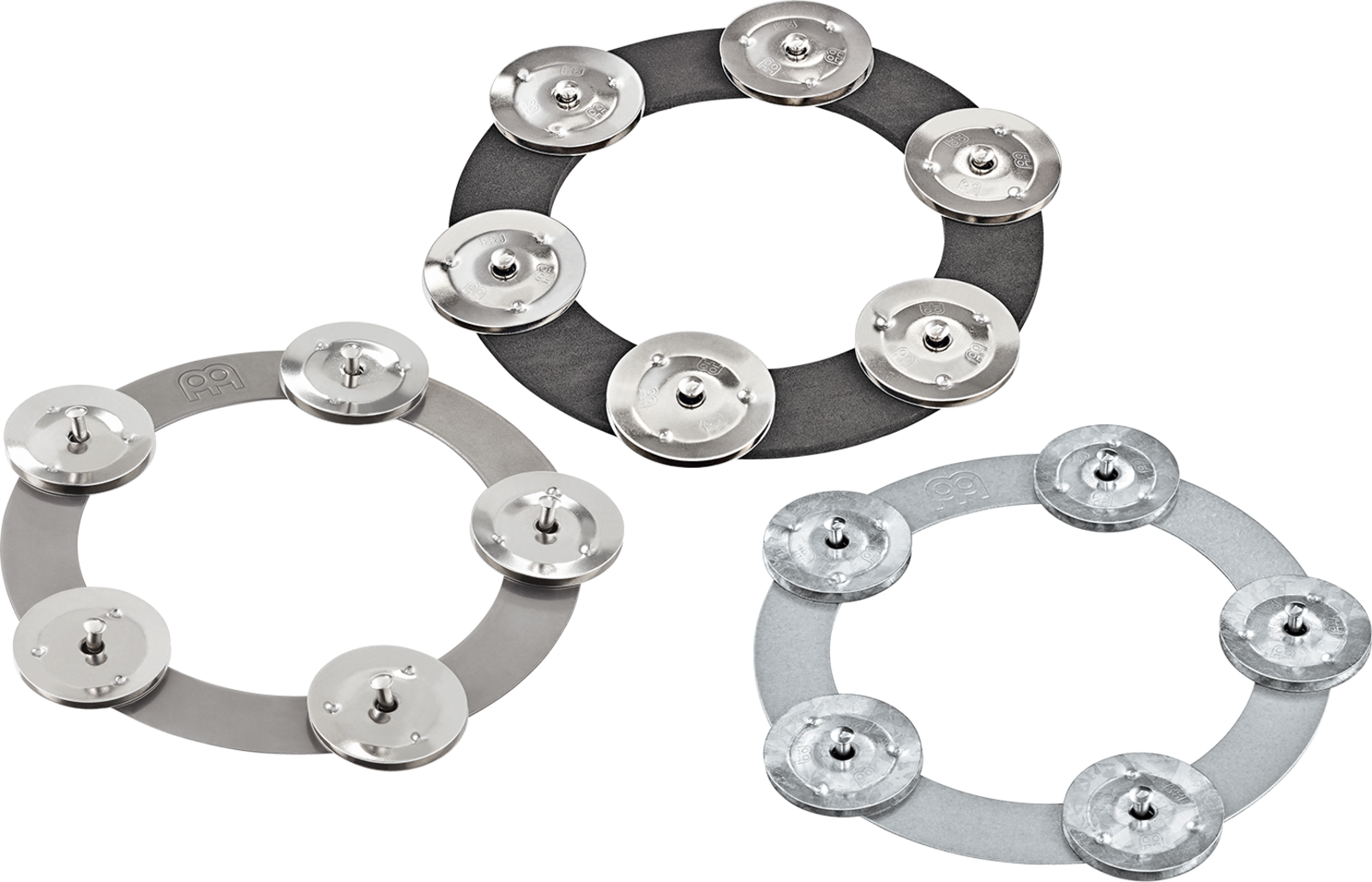 Many drummers like the sound of an old sizzle cymbal
The sound of the rivets can add a new dynamic to your ride or crash, but the thought of drilling your precious cymbal can seem harsh and frightening. The answer is to simply add Cymbal Bacon.
This beaded chain easily attaches to any cymbal stand on top of your cymbal. This is a great tool that can be quickly added or removed as needed throughout your live set. Some tunes will cause your cymbals to really come alive with the extra sustain and sizzle.
Tambourines
Ever want to get that perfect tambourine hit with your snare right on the backbeat?
Made from our very own Meinl cymbal alloy, the blackened brass ring has eight brass jingles attached and is shaped to make 360 degree contact around your drum head.
The edge is flanged so that you can engage it with rimshots for more attack. Available in both 13" and 14" sizes, Backbeat Pro Tambourines can be used on either snare drums or floor toms.