What's fun about owning the Meinl Drumstick Bag?
It has more to do with your playing than you think
You've probably heard the saying, "a cluttered work space is a cluttered mind." This is ESPECIALLY true in the musician world where inspiration hits without warning and gigs call for fast changes.
When an idea springs up, the LAST THING you want to do is hunt for that one piece of gear to make it come to life.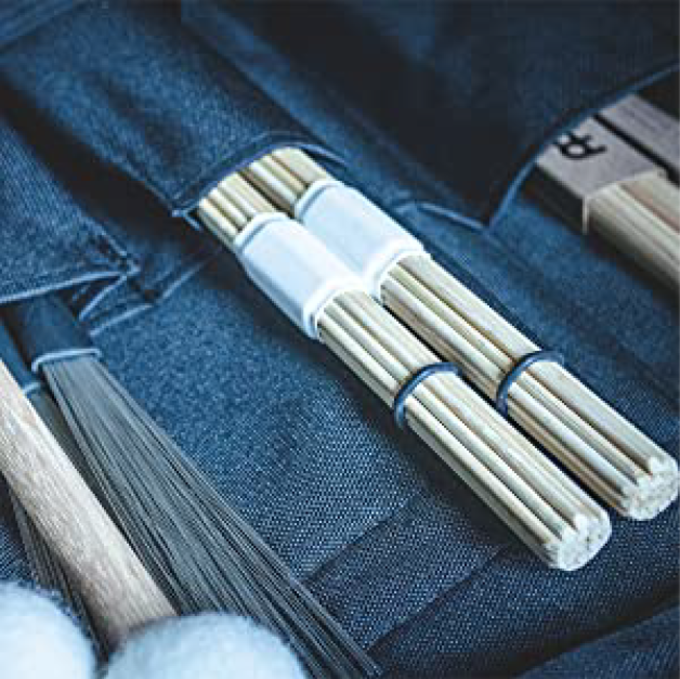 Picture yourself on a gig when an unexpected setlist change is called for that brush ballad. You're usually prepared for anything, but when you're not organized and packed the right way, you have thoughts like this:
"I SWEAR I had brushes in my cymbal bag."
Or
"How did these wires get SO MANGLED on the trip here?"
Now you're distracted, and the song is about to start—NOT FUN.
For pros, weekend warriors or students
The great thing about the Meinl Drumstick Bag, besides its ability to devour and organize a surprising amount of gear, is that ANY type of player can benefit from owning one. This bag is for touring drummers who thrive on organization, percussionists who own a plethora of mallets, marching drummers with large, chewed up sticks, and beginner students heading out to lessons.
Store multiple stick pairs, along with rods, mallets and brushes
We've seen drummers stuff just about everything aside from their wardrobe in the Meinl Drumstick Bag. Five interior deep pockets accommodate mallets with extra large heads, jumbo cajon brushes with thick polymer bristles, and, of course, sticks. You can also fill the space with percussion accessories. The fun comes when you're organized and FOCUSED because your tools are easy to find and intact.
The Meinl Drumstick Bag tech specs
Made of heavy-duty nylon (black)
Five internal pockets + large outside pocket
Dimensions when opened: 18.5" W x 19" L
Adjustable shoulder strap
Reinforced carrying handles
Two floor tom hooks
Robust double-pull zipper
Drumsticks, mallets, brushes and rods not included
Exterior storage
Perfect for metronomes, cables and spare parts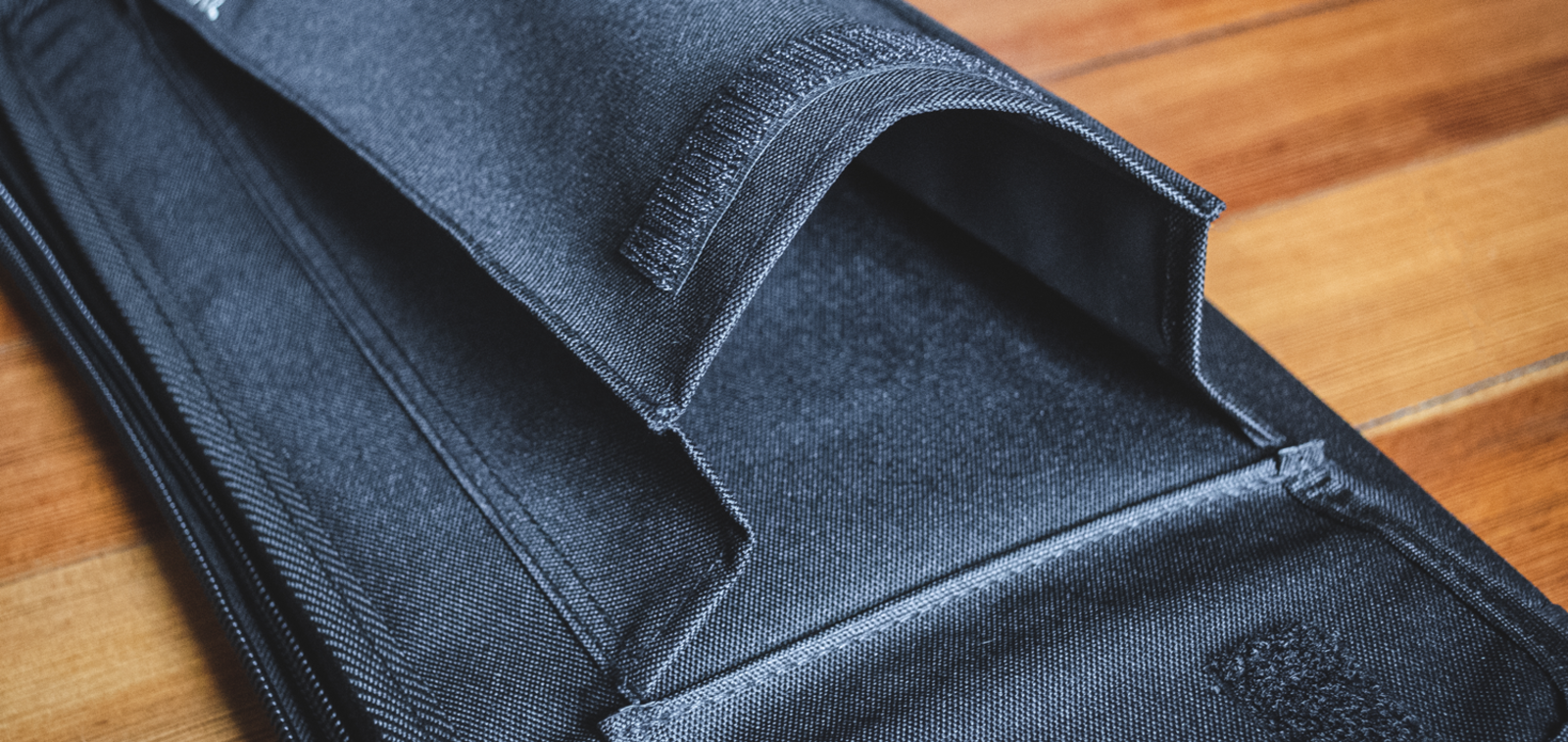 Durability and functionality are the key design elements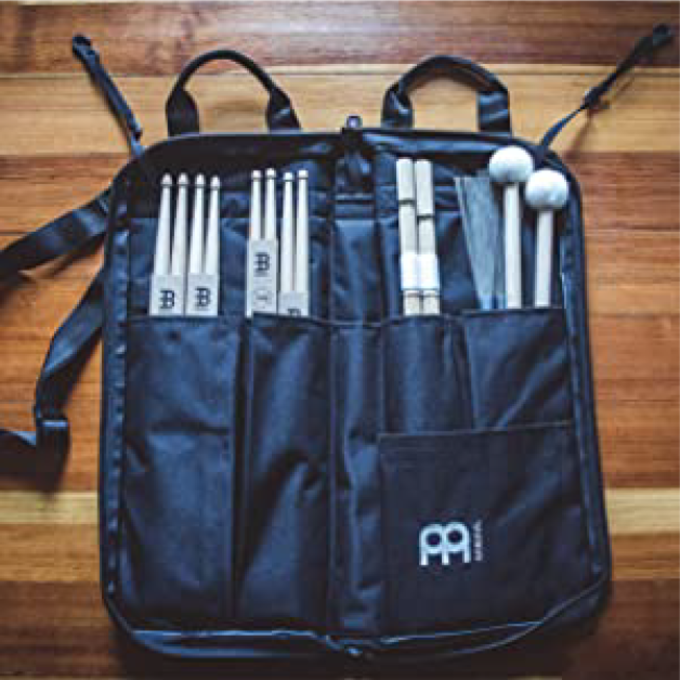 For the relentless touring drummers, thick, heavyduty nylon is used throughout, along with reinforced cross stitching on the handles so you can add plenty of weight to the bag. A large, durable zipper ensures long-lasting use.
You shouldn't have to worry about your gear failing on you, the same goes with your carrying bags and cases.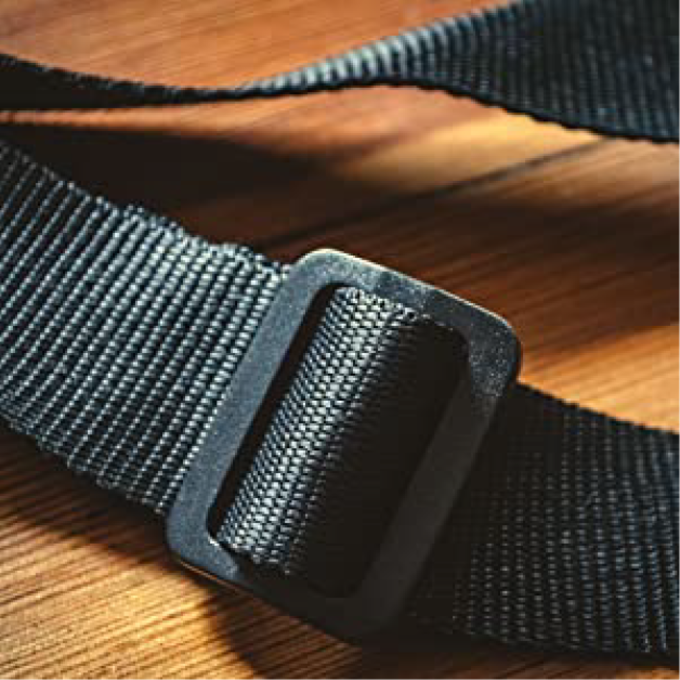 Adjustable Shoulder Strap
This bag is equipped with an adjustable strap to sling it over your shoulder, freeing up your hands to carry a cymbal bag and drum cases into the venue.
Extra thick, rugged nylon is used for this strap to always maintain superb durability.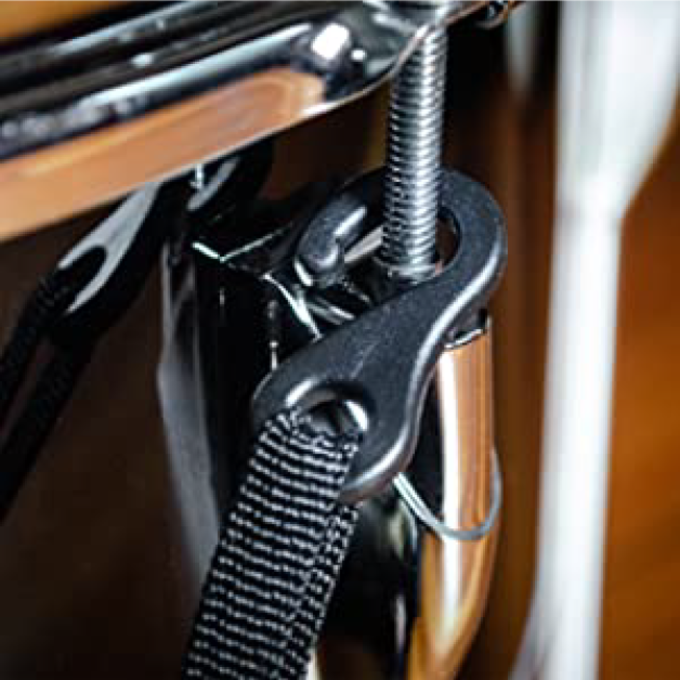 We refer to them as floor tom hooks, but these handy straps can be attached to ANY drum. The hooks allow you to reach over into the opened bag as it hangs next to you while playing. Just attach the hooks to your drum lugs and you're done.

Expertly designed
In 1951, Roland Meinl started his business in Gutenstetten, Germany by creating cymbals using simple hand tools.
Today, his company has a strong global presence built on his vision, drive and dedication to making world-class instruments and protective bags.