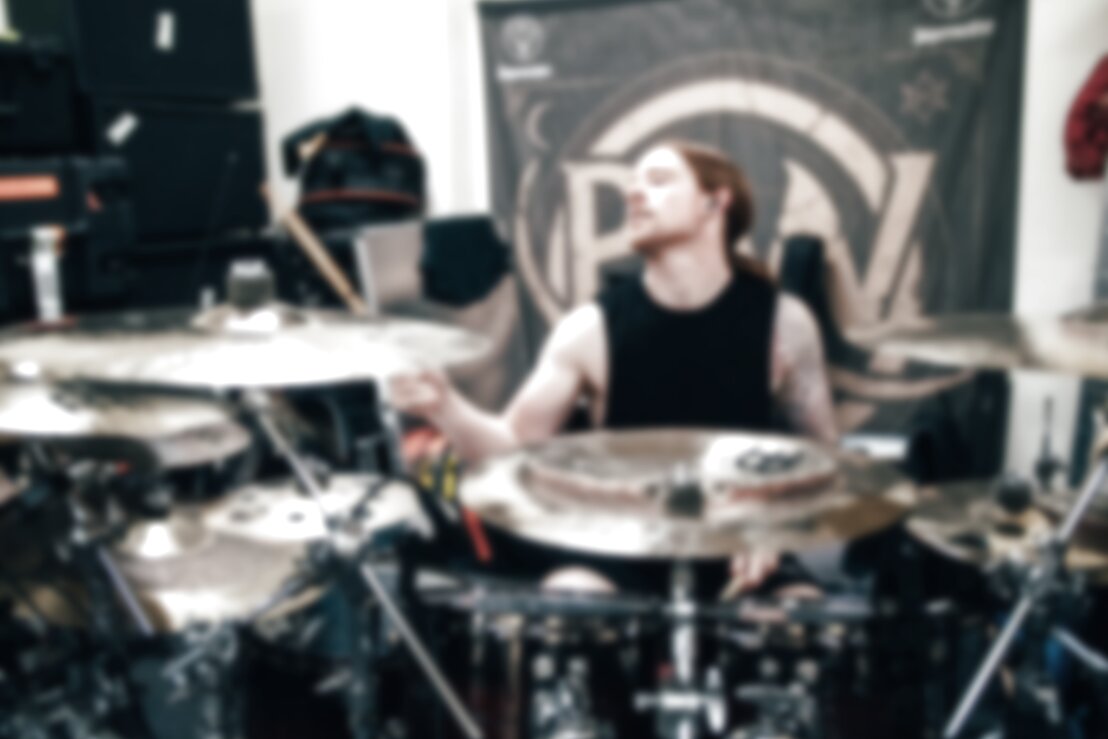 Copyright: Tom J D Armstrong
Biography
Born and raised outside Glasgow, Scotland, Ali first picked up the sticks at age 13 and received his first drum kit soon after. Listening to bands like Pantera, Tool and Lamb Of God, he immediately began developing his own voice behind the kit. A voice that focused heavily on two things; power and groove.
Following these principles, Ali has built an impressive following online and is regularly on tour or in the studio. In 2016, he was nominated for Rhythm's 'Best New Drummer' and a had a 4 page feature in the popular UK magazine. In May 2018 he was invited to play alongside Anika Nilles, Adam Marcello and The Drumbassadors at the 'Drummers Only Day Out' in his hometown of Glasgow. He's since gone on to perform at numerous clinics, including The UK Drum Show, where he has helped highlight the intricacies of a genre that is somewhat overlooked at such events.
His current musical ventures are; Bleed From Within and Sylosis. A founding member of the former and a full time member of Sylosis since 2015, he has toured extensively over the past decade along side Megadeth, Lamb Of God, Amon Amarth, Testament & Children Of Bodom to name a few.
He has also performed at a number of festivals including Download (UK), Bloodstock (UK), HellFest (FR), Graspop Metal Meeting (BEL), SummerBreeze (GER) & Pukkelpop (BEL).
Ali continues to add more educational performances to his resume whilst continuing to fuel his passion for live performance.
Country: United Kingdom
Band: Bleed From Within, Sylosis
youtube
instagram
facebook
twitter
spotify
itunes