LED LIGHTS INSTALLED IN OUR CYMBAL FACTORY AND OFFICE
All of the lighting in our cymbal factory and office buildings is now LED (light-emitting diode) powered in order to achieve a climate neutral Meinl Cymbals production and to further reduce our carbon footprint.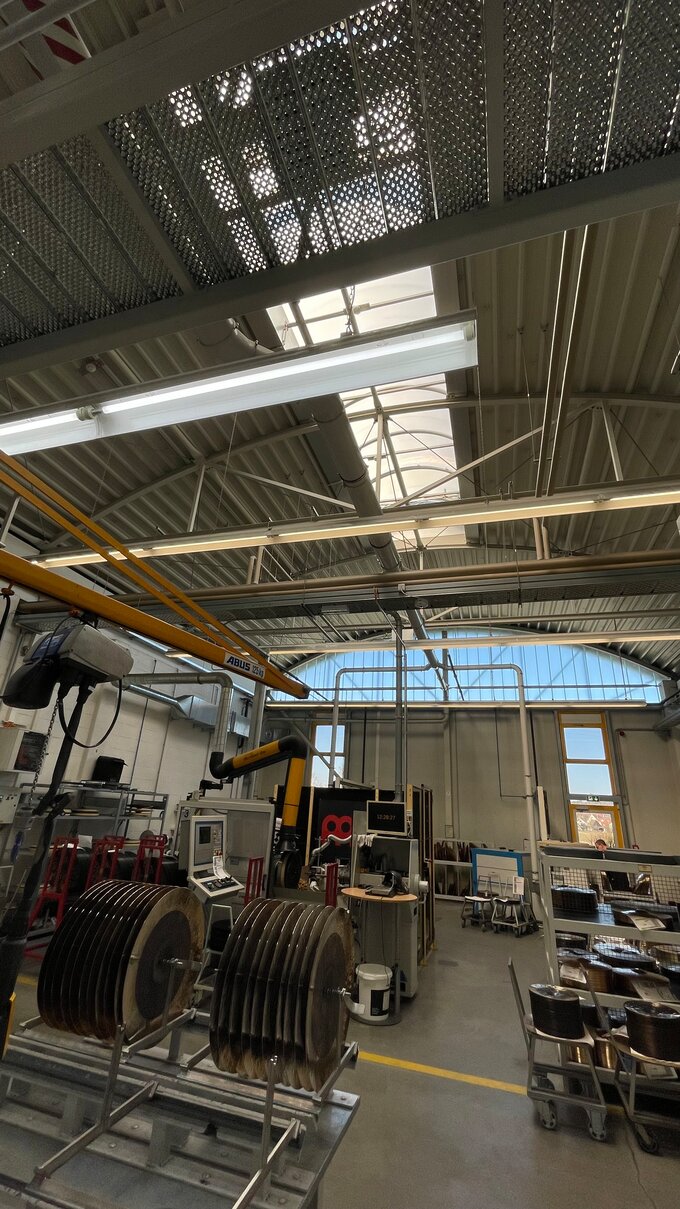 LED lights have many advantages over traditional fluorescent lighting tubes, such as higher luminosity and longer operating hours while using less electricity. They are also completely recyclable and do not contain any harmful substances such as lead, quicksilver, or cadmium.
This allows us to save even more CO2 for many years to come, bringing us closer to our goal of climate neutral cymbal production while reducing our carbon footprint.