Add a drop of Drum Honey
AFTER

you find the perfect pitch

Rooms change. Your mood can change. Your tastes can change.
Your heads WILL change.

There are a bazillion outside factors that determine what you feel
is a great drum sound, and each one is a variable that is almost
GUARANTEED to change.

But one thing remains constant—you know how to tune. You also
know how different environments affect drum resonance.
DRUM HONEY
is a set of gel dampeners for drum heads and cymbals that can either be a safety net for pesky rooms or a sound enhancer to give your kit a different flavor.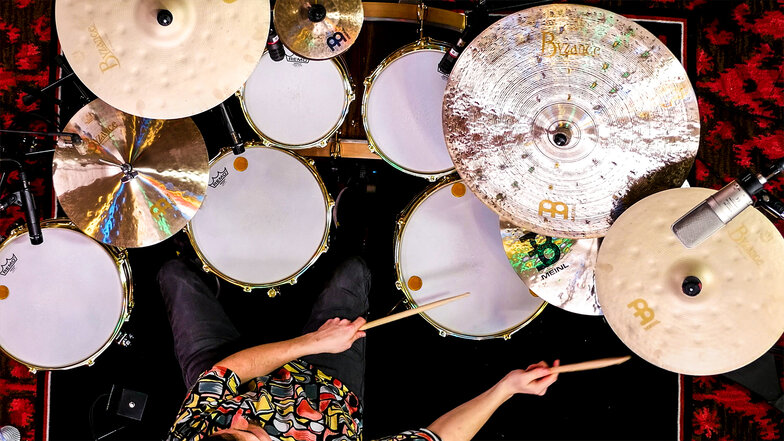 "Am I feeling a wide open sound right now or a fatter attack?"
Or—
"The engineer is wanting to kill some of the ring. IMAGINE THAT. Okay—this is a quick fix."
Better yet—
"Is this floor tom mounted over a mini echo chamber right now? Glad I don't have to mess with gaff tape to dial it back."
How to use Meinl Drum Honey
It's always better to start big and work small. Tune your kit to the room with the heads wide open and WAIT.
Maybe you're done here. We love a lively, ringing snare as much as anyone else. It IS cool.
But—if you need more of a pre-EQed sound, add Drum Honey to your snare or toms one drop at a time.
Feel how the head reacts and add more or just re-position to see how that affects the sound.
IT'S THIS EASY
Drum Honey gel dampeners reduce overtones and sustain on any drum size, type or head material. When you need to revert back to more resonance, Drum Honey peels off your heads AND cymbals as easily as you put it on.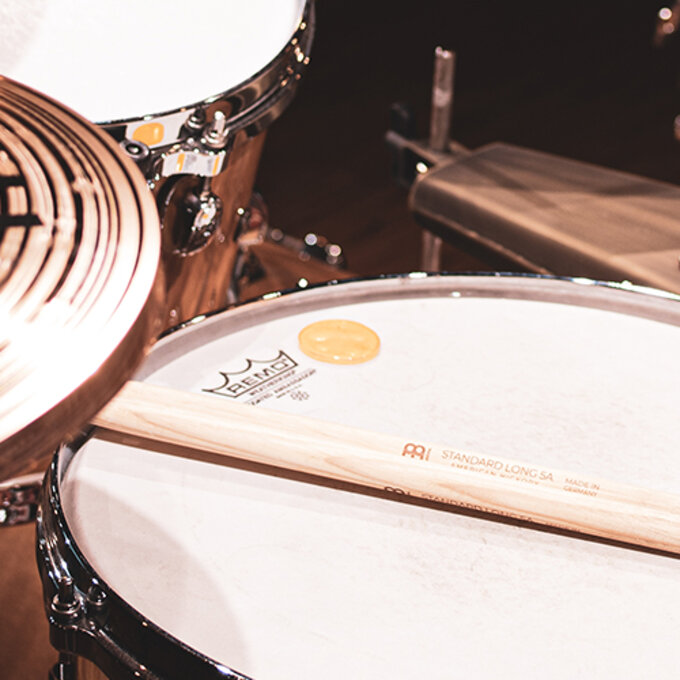 Reduce sharp snare overtones
Snare drums are probably the most finicky. Even with a fresh set of heads and a mountain of tuning experience, sometimes they won't cooperate fully.
Just one piece of Drum Honey on the batter head can bring down the overtones and ringing to a comfortable level.
Or, if you're just feeling a different vibe, add several pieces and turn your snare into an entirely new drum. Hello 1970s boxy studio sound.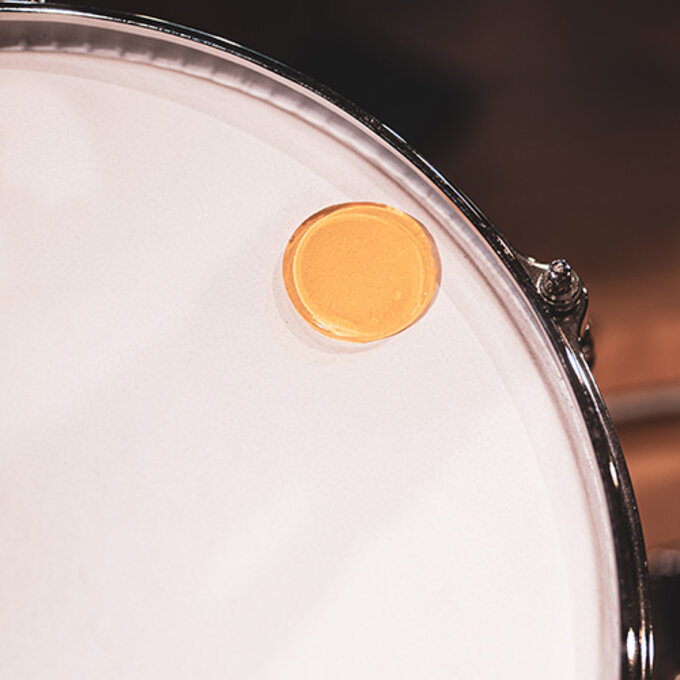 Drum Honey reduces high overtones on toms,
leaving them with a warm, deep and punchy
sound.
Adding Drum Honey also alters the feel of tom heads. With Drum Honey, your sticks will sink into the head a little more because there is less active vibration. This gives you a powerful and precise feel as you lay into your toms.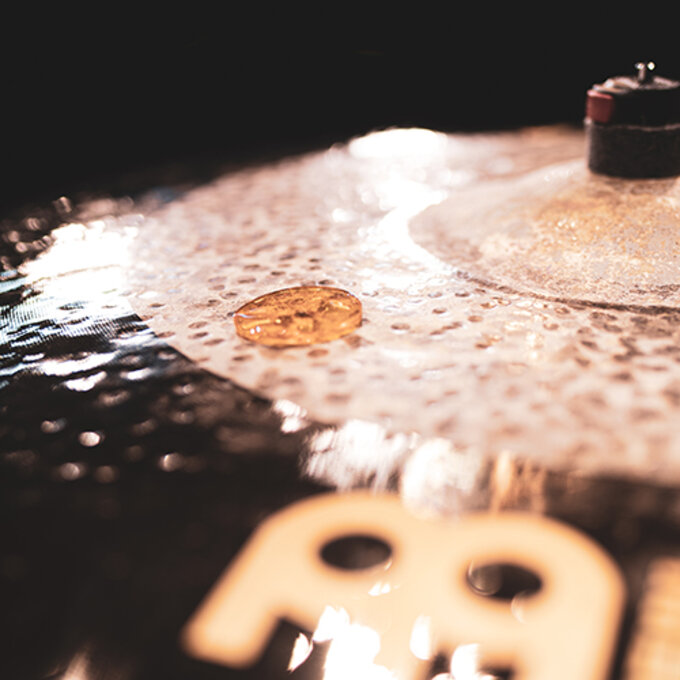 If you need to take the edge off your cymbals—maybe for a quieter gig—Drum Honey will
dampen their sustain and drop the pitch slightly.
The reduced wash and pitch gives you more
control over volume when the situation calls for it.

Meinl Drum Honey tech specs & applications
6-piece pack of circular gel dampeners for drum heads and cymbals
Comes with storage container
Includes dividers between each gel pad to keep them separate and clean
Sticky surface safely adheres to drum heads and cymbals
Easy to remove at any time
Washable with dish soap and water—stickiness will recover
Great for taming house kits
Ideal for recording studios