EXCLUSIVE MEINL CYMBALS NEWSLETTER CONTENT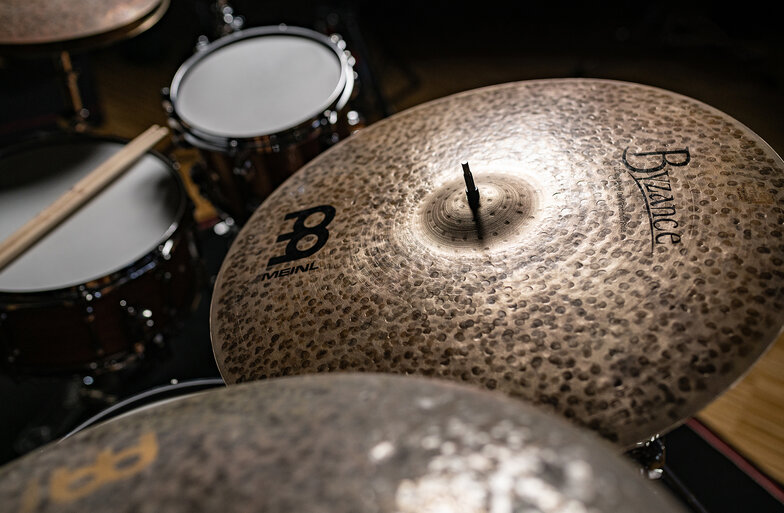 22" BYZANCE BIG APPLE DARK TRADITION RIDE
22" BYZANCE BIG APPLE DARK TRADITION LIGHT RIDE
Now available, these one-of-a-kind cymbals combine the finish and small bell size of our Byzance Big Apple Dark rides with the profile and bow of our Byzance Jazz Tradition rides to create an expressive voice that is nicely balanced with loads of responsiveness.
The sound is articulated with a "woody" stick definition due to the unique form, totally lathed bottom, and increased surface tension. It quickly opens up for lush crashes while also offering a warm bed of undertones. There are two weights available: medium (2,350 grams) and light (2,100 grams).
Keep an eye out for the full demo videos, which will be released soon on our YouTube channel.
DRUM HONEY SLAB
Our new Drum Honey Slab instantly transform your drum sounds into a thick, warm and sweet tone with practically no effort. This extra-thick and large dampening gel pad has a rectangular shape measuring 3.54" (9cm) long, 2.36" (6cm) wide, and 0.31" (0,8cm) thick.
It can be placed on any drum head type and removed easily as needed. Drum Honey is vital for session drummers and studio engineers as well as houses of worship and other venues where sound control is needed. It's also great for just mixing up your drum sounds.
The Drum Honey Slab is washable by using a drop of dish soap and water. Let it air dry (no direct sunlight), and its stickiness will recover. It's non-toxic too.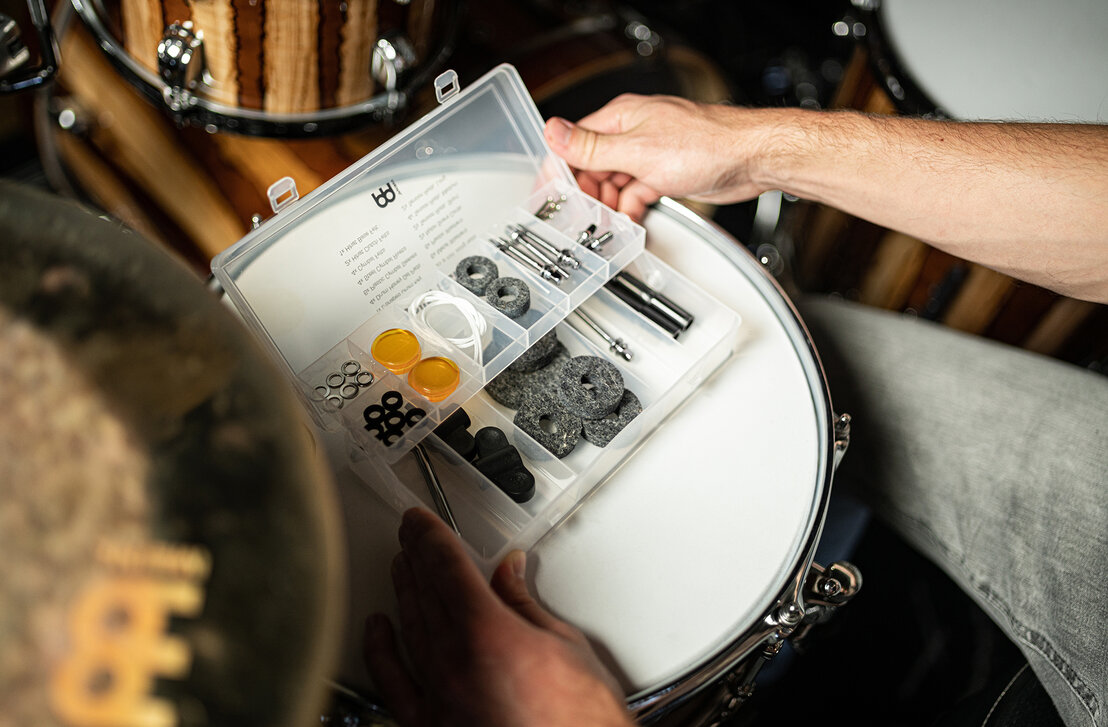 DRUM TECH KIT
Our new Drum Tech Kit provides security beyond just a drum key. We carefully assembled a kit that will cover you for emergencies, routine maintenance, restoration projects or replacing lost parts. This bundle is perfect for drummers of all skill levels needing to ensure their instrument is always in tip-top shape.
The kit includes: 1x L-Shaped Drum Key, 4x Drum Honey Gel Pads, 6x Plastic Cymbal Sleeves, 4x Steel Cymbal Rivets, 4x Cymbal Felts, 2x HihatClutch Felts, 1x HihatBase Felt, 2x 8 mm Wing Nuts, 6x Metal Washers, 6x Plastic Washers, 2x Nylon Snare Cords, 2x Short Tension Rods, 4x Medium Tension Rods and 2x Long Tension Rods.
DRUM TUTORIAL: DANIELE CHIANTESE – "JAPANESE EXPERIMENT"
Daniele's most recent video, "Japanese Experiment," has sparked a lot of interest among drummers. Daniele displays the main grooves in slow tempo for you in this video. There's also a complete transcription of the drum charts.