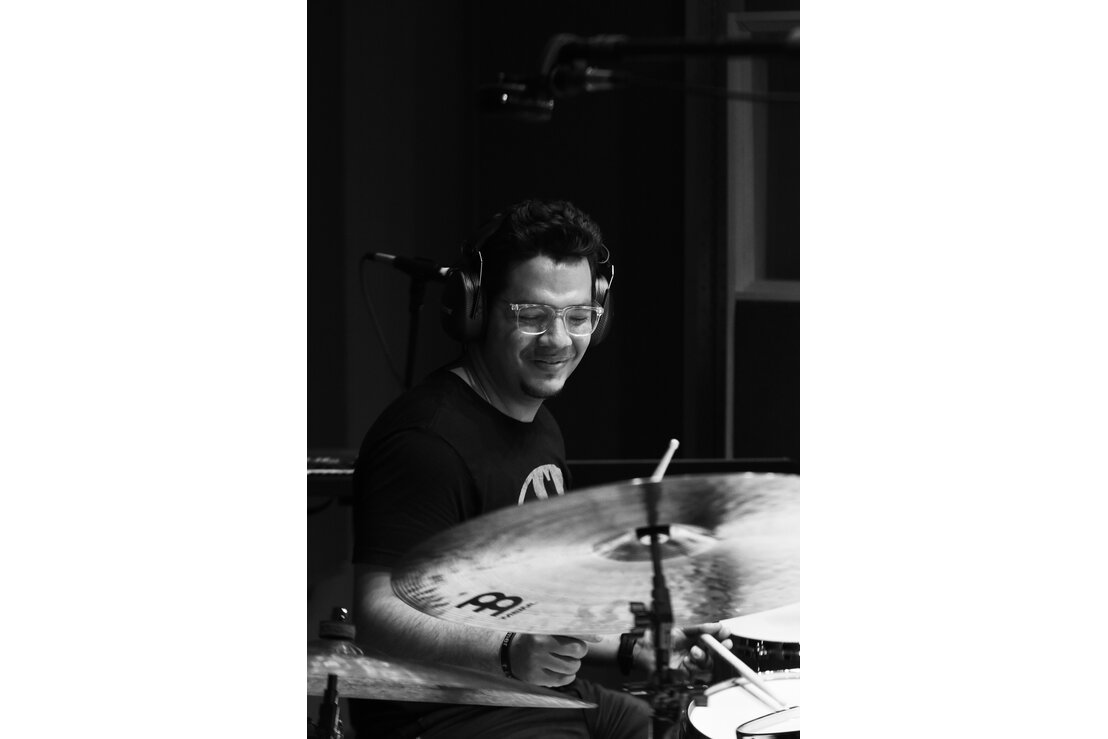 Copyright: Gaia Wilmer
Biography
In 2012 while having a busy year co-leading 2 jazz projects in the DR, "Legacy Trio" and "Mettro-Jazz", persuaded by many of his colleagues, he took in an international opportunity to expand his knowledge. At the age of 27, recommended by world class Multi-Grammy® award winner Michel Camilo he received an incredible scholarship for the prestigious Berklee College of Music, then he took a pause on his career and moved to Boston Massachusetts. Vlade took lessons with world-renowned musicians such as Terri Lyne Carrington, Neal Smith, Ralph Peterson Jr, Henrique De Almeida, Ian Froman, Billy Kilson, Ed Tomassi, Tia Fuller, Greg Hopkins, Prince Charles Alexander and many others.
​While at Berklee, Vlade was accepted into the Berklee Global Jazz Institute, an organization that is composed of top jazz musicians in the world. Faculty includes Marco Pignataro, Danilo Perez, Terri Lyne Carrington, John Patitucci, Joe Lovano, Ben Street, Adam Cruz, among others. The Global Jazz Institute focuses on using the music as a tool for social change. Global travels around the world playing and contributing in several jazz festivals.
In 2015 Guigni was part of a huge international educational project lead by world class producer Latin Grammy® award winner Enrique Gonzalez Müller. This was Berklee Online first MOOC completely in Spanish, available for free. So far the course has enrolled more than 12,000 students around the world and it has been running for almost 4 years. Vlade is featured through the whole course as a player in all the examples and also he takes part offering his opinion during the conversation topics of this course.
Vlade Guigni performed with headliners Anat Cohen and George Garzone in the 2017 Dominican Republic Jazz Festival.
Vlade earned world class academic credentials, a bachelor's degree in Music Production and Engineering, a master's degree in Contemporary Performance (Global Jazz Concentration) and a post-master's fellowship certification, all from Berklee College of Music.
Currently, Vlade plays with different artists in the East Coast area and he also leads his own band. The band just recorded his first original album which is expected to come out during winter2020. At the same time he has gained online presence on social media doing several collaborations with the drum companies he represents and also putting out his own content which has led him to perform clinics and masterclasses around the USA and the international scene. Vlade Endorses Pearl Drums, Meinl Cymbals, Meinl Stick & Brush, Meinl Percussion, Evans Drumheads, Earthworks Microphones, Ahead Armor Cases, SlapKlatz Drum Gel Dampeners, Big Fat Snare Drum, TNR Products and KBrakes.
Country: United States
facebook
instagram
youtube
twitter
web